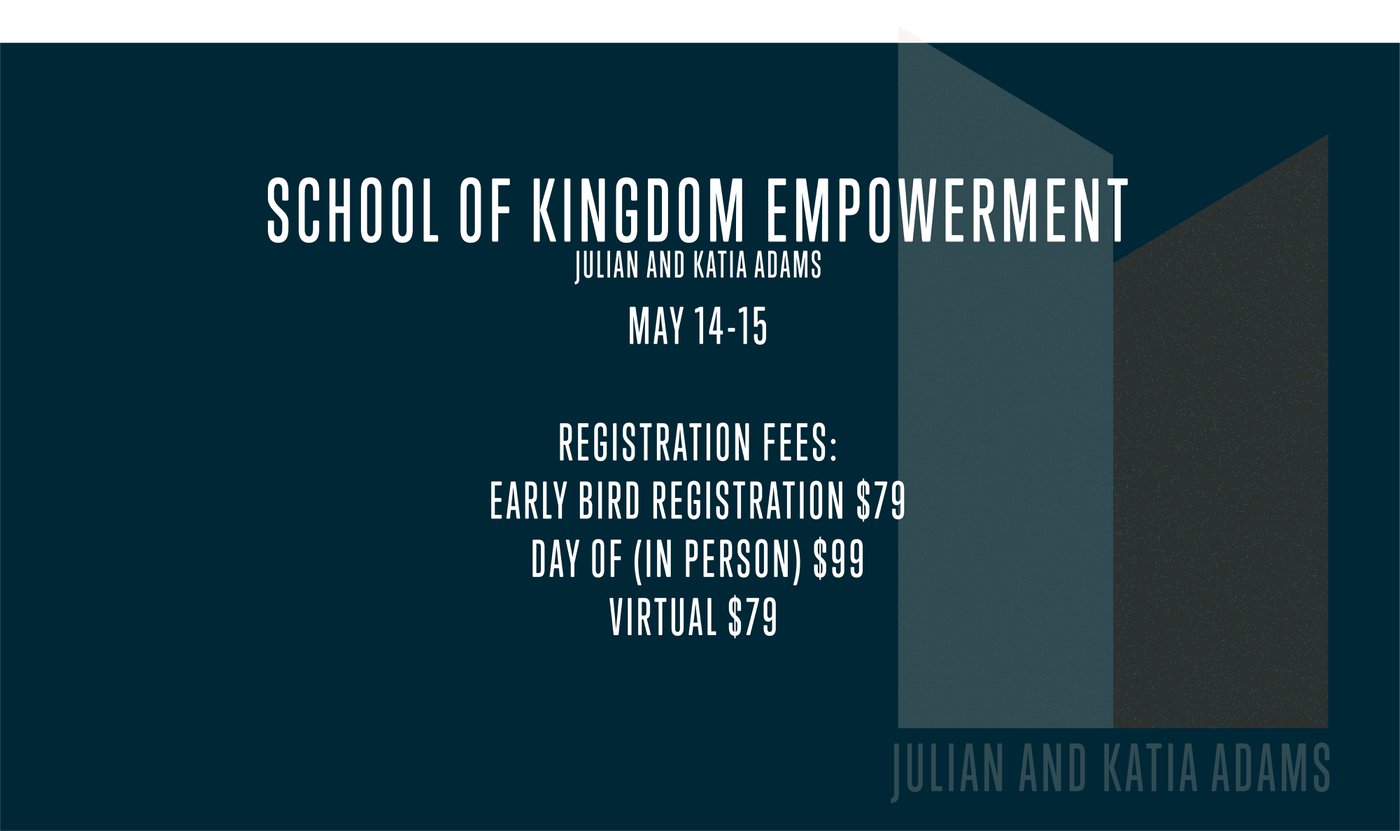 Join us for School of Kingdom Empowerment with Julian and Katia Adams May 14th and 15th!
Together, Julian and Katia Adams lead Frequentsee, a ministry born out of a journey of discovering the heart of God. Their heart is to empower men and women to encounter God, come alive to their destiny and release kingdom in whatever sphere of society they are in.
Katia is an apostolic teacher who is known for releasing revelation and breakthrough. Julian is an internationally recognized prophet with a proven track record in the fulfillment of words released over individuals, communities and nations.
Friday Night Day 1, Session 1: 7pm-9pm
Saturday, Day 2:
Session 2 10am-12pm
Session 3 1:30pm-2:45pm
Session 4 3pm - 4pm