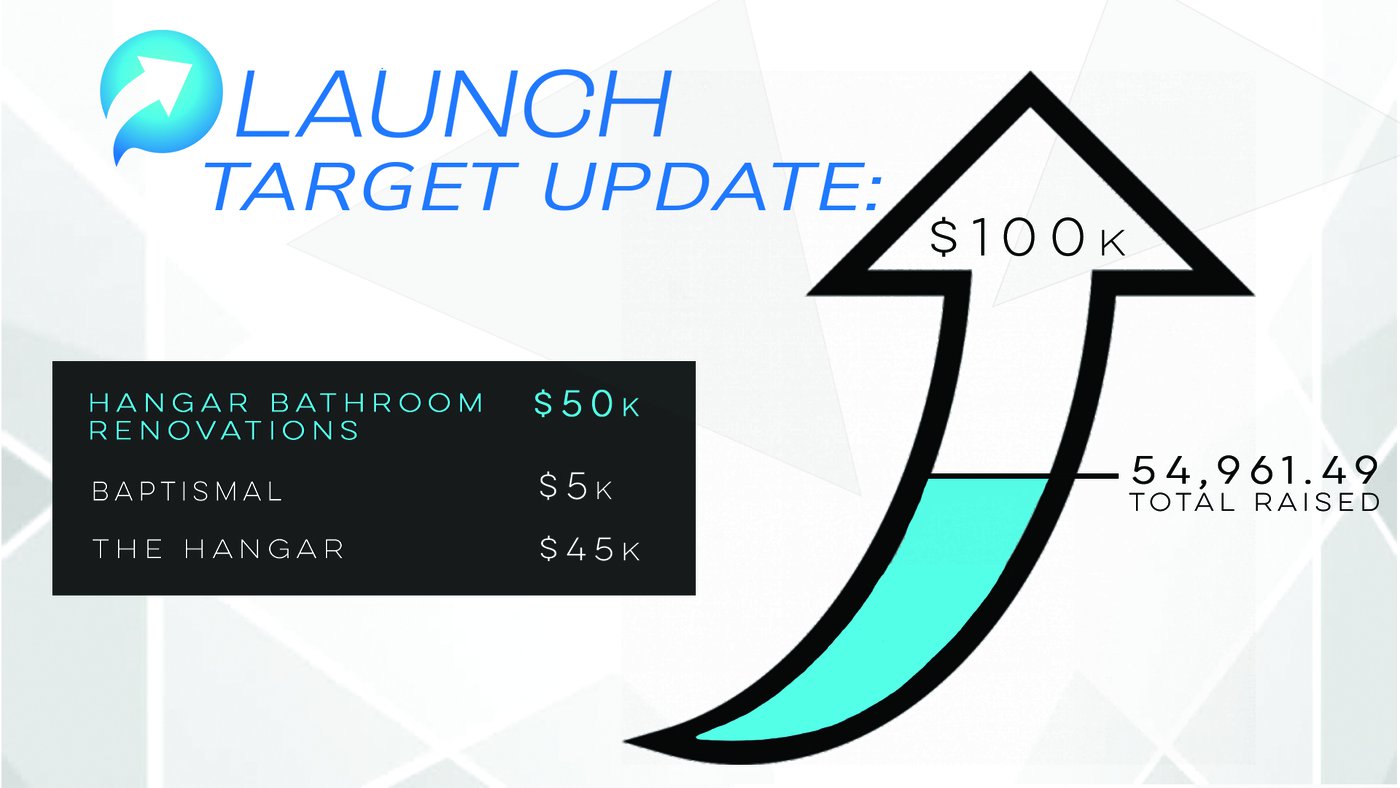 The Mission has been called "the best kept secret" by several well-known prophets and leaders. We've also heard the Lord saying that it is time for us to come out of our season of local and global hiddenness. Our response is Launch.
Launch is about strengthening the local Mission to be a greater global resource. Our season can be compared to what the Father spoke over Abraham when he said "I will bless you, I will make you a blessing, and through you all the families of the earth will be blessed." Gen. 12:2-3
Launch is focused around upgrading the lighting, sound, staging and video capabilities of the Hangar along with a total remodel of the restrooms. It's obvious how this Launch will be a blessing to our children and all the ministries that meet in the Hangar. The technical upgrade will also allow us to Launch around the world the special services and trainings that happen in the Hangar.
We would like to personally invite you to join us in responding to what we believe the Father is saying.
It's time to Launch!
Dave Crone
Dan McCollam
Ryan Crone