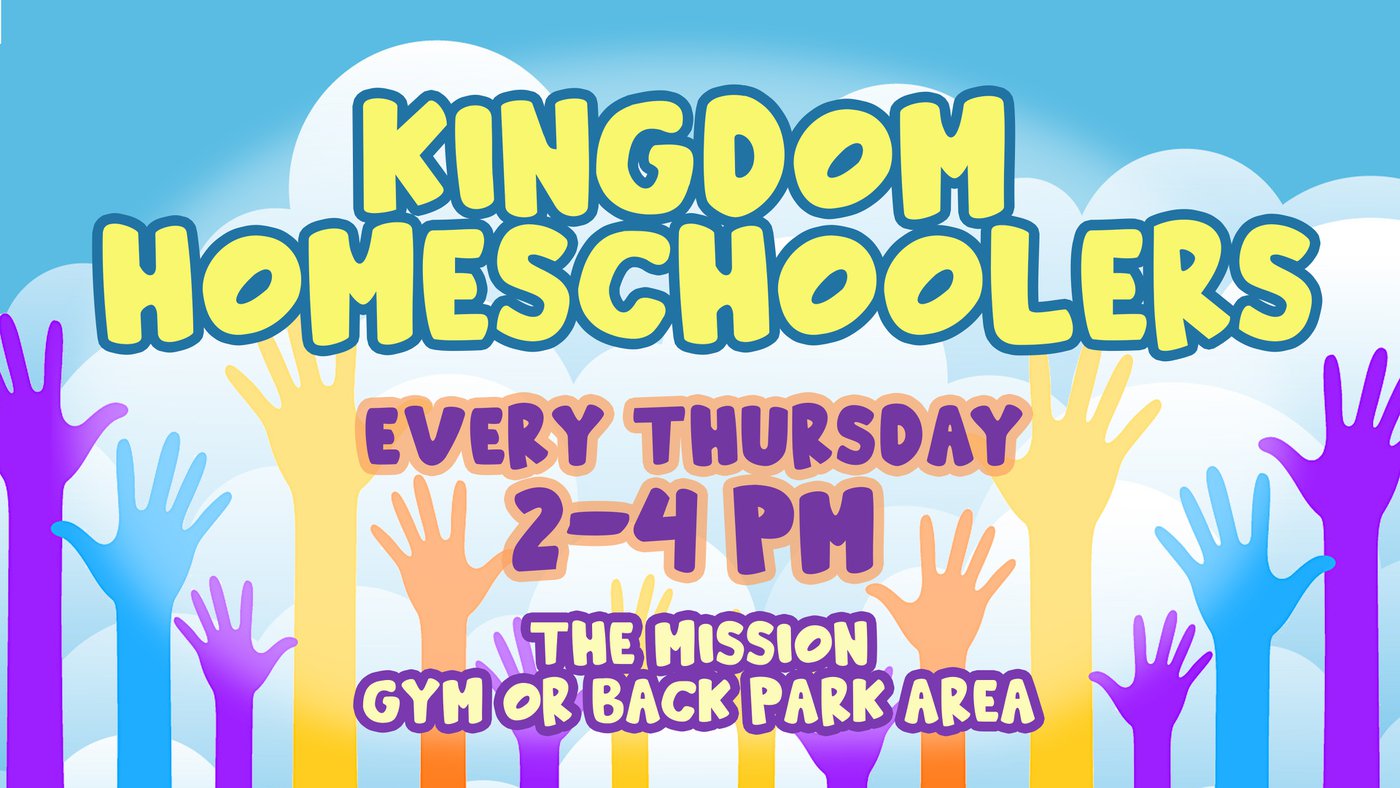 Kingdom Homeschoolers meet every Thursday, 2-4 p.m. at The Mission.
Depending on the weather, we will meet in the Gym or the playground area.
There are fun things for the kids to engage in and play together, a brief devotion time for the parents, and plenty of time for building relationships and supporting each other on this homeschool parenting journey.