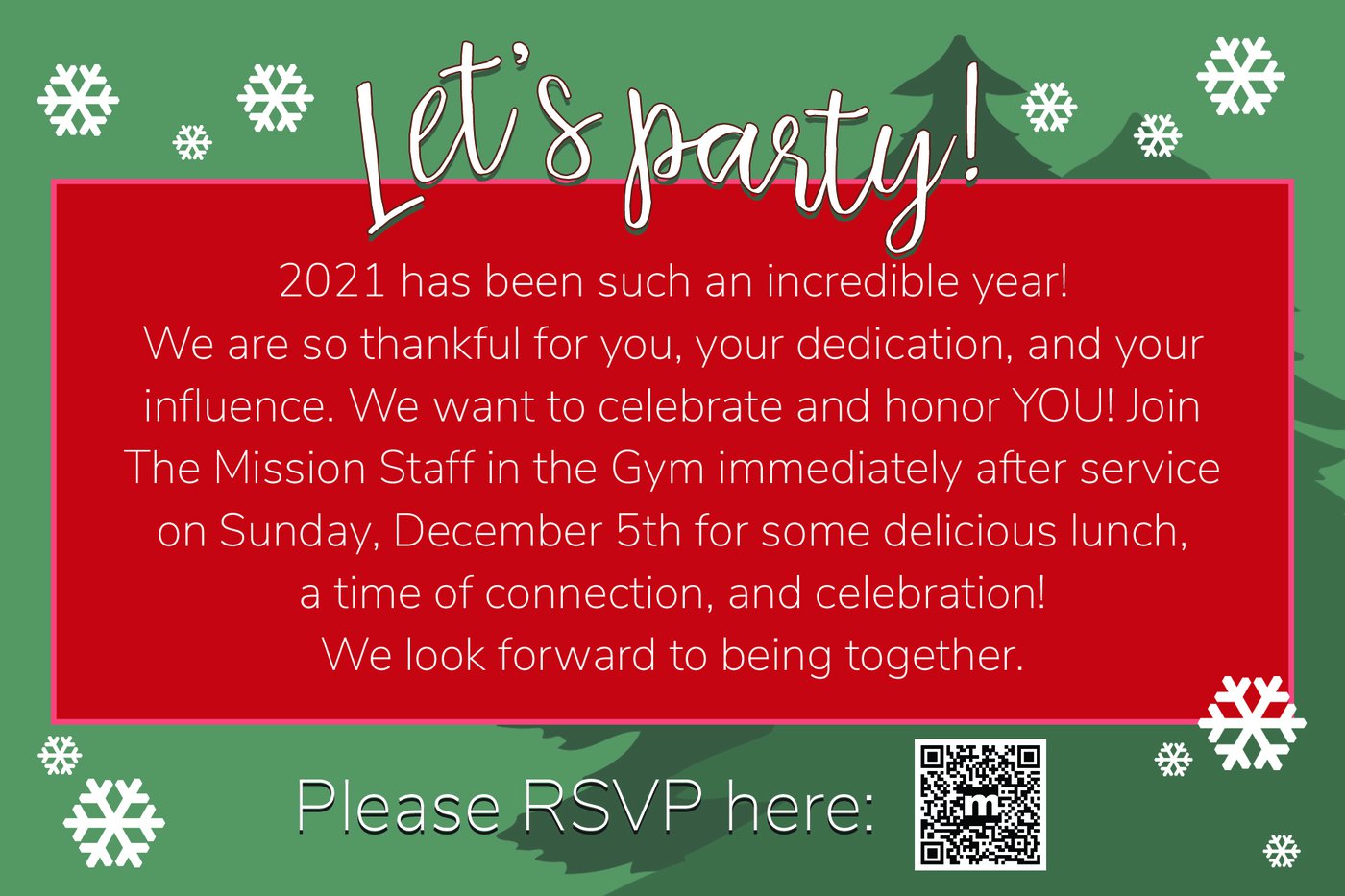 2021 has been such an incredible year!
We are so thankful for you, your dedication, and your influence.
We want to celebrate and honor YOU!
Join The Mission Staff in the Gym immediately after service on Sunday, December 5th for some delicious lunch, a time of connection, and celebration!
We look forward to being together.