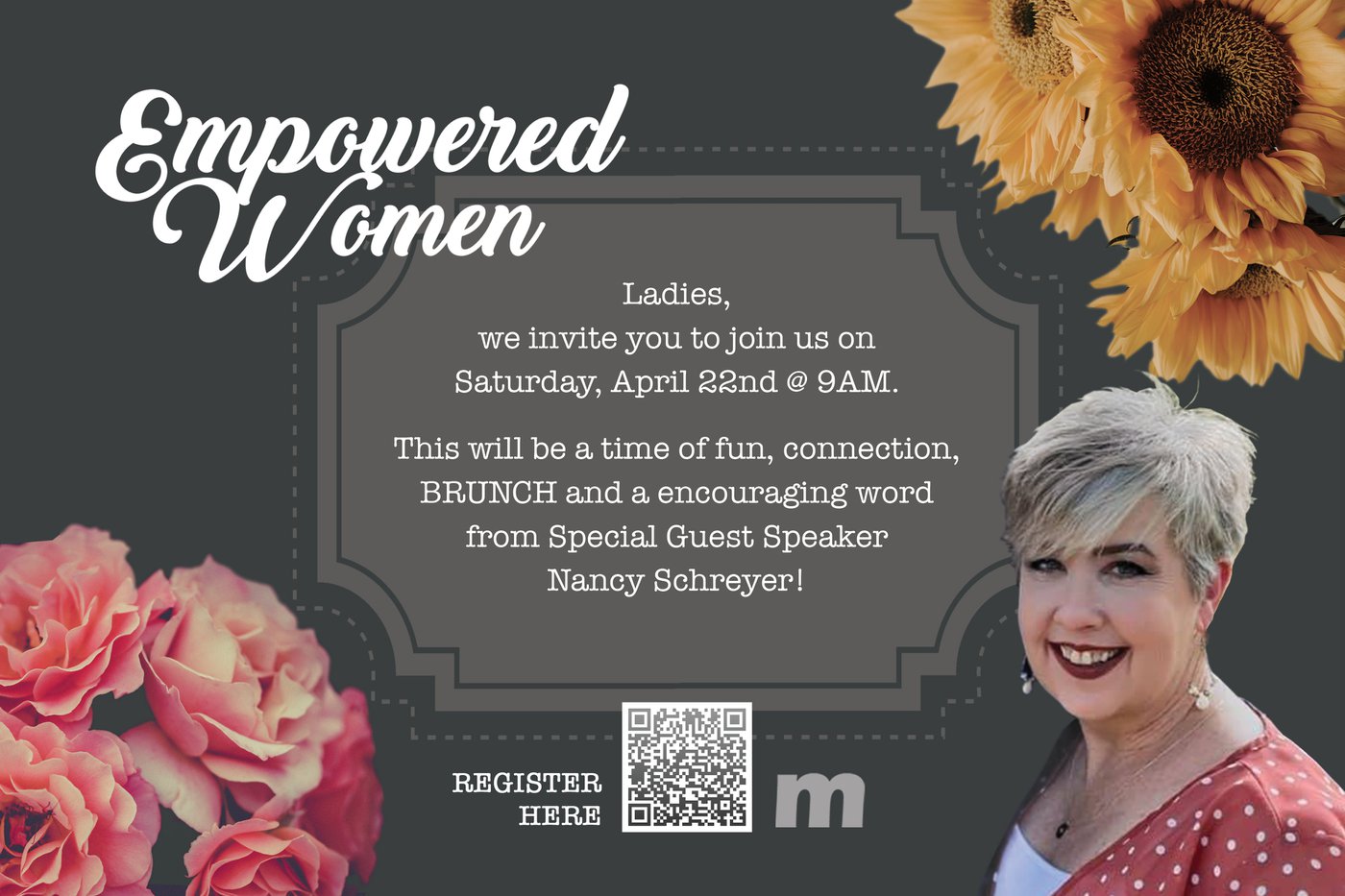 Ladies, we invite you to join us for Empowered Women on Saturday, April 22nd. It will be a time of fun, connection, BRUNCH and a encouraging word from Special Guest Speaker Nancy Schreyer!
Nancy is part of the Senior Leadership Team at God's Place in Ogden, Utah. She has a powerful anointing, and is a gifted teacher and preacher. Nancy also leads the women's ministry at God's Place and has been called to see women healed, set free, and empowered to become mighty women of God who impact their communities and the world. She is also an author and has recently released her book, "Dating God: And Other Bad Ideas."
This is a time you will not want to miss! Invite your girl friends, family, neighbors and join us for this special time!!!