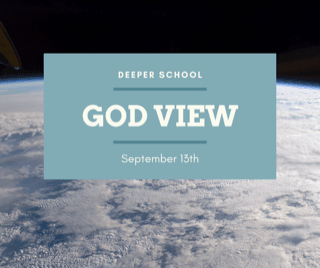 Mission School of Deeper Life Night School is a great opportunity to be trained for living a Supernatural life naturally.
Deeper Night is designed to experience God in 13 weeks of intense training from 5:00pm to 8:00pm every Sunday night.
God View – In this first semester we focus on a healthy God view. God is self revealing and desiring our connection.
"You will discover that every aspect of the character and nature of God is an eternal adventure for you to explore!"
Here is what you can expect to receive: live worship, live activations and discussions in 13 - 3 hour sessions.
The first semester begins September 13, 2020 to December 13, 2020 for only $525.00 in the Hangar.
Our Mission
The present move of the Spirit of God is gaining intensity and focus in the world around us. In order to reach the world, it will require training people to influence the world we live in. The Mission School of Deeper Life creates an atmosphere of love, encouragement, and Holy Spirit encounters that will equip believers to bring transformation within their God-given spheres of influence. We are dedicated to seeing transformation in every student's life as we equip them to transform the world around them! The Church is in the midst of the greatest move of God in human history. Yet there remains a distance between what should be and what will be. That distance is you! What will you be? You are the bridge between history and destiny. The sick, the demonized, the poor, the blind, the lame, and the lost are all waiting to see what you have learned. Don't disappoint them!
To know the love of the Father, the acceptance of Christ and the friendship of Holy Spirit, while discovering all that God is.
To teach believers to live from the inside out and from Heaven to Earth, and to value their relationships with God through discovering deeper levels of intimacy with Him.
To begin living naturally in the Supernatural ways of God and bringing that to others through signs, wonders and manifestations of His power.
To live in the rest of God and on the right side of the cross while experiencing the full blessings and benefits of His grace and favor.
To know your identity in Christ and the purpose of your life while realizing the dreams in your heart.
To teach people how to hear and see at deeper levels of the prophetic in every area of life in the Spirit.
To give students a working knowledge of God's Word and how to apply it in their everyday life.
Core Values
God Is Good
We believe God is in a good mood. It's His nature to be slow to anger and abounding in love, to be gracious and compassionate. "God is good" remains true regardless of the circumstances we experience.
Presence
We believe everything is about Him! As believers we hunger for His presence and Holy Spirit encounters to deepen our friendship with God. Even as we minister we attempt to say what God is saying and do what He is doing.
Prayer
We Believe every time we pray something happens! Just like Elijah your prayers can shift atmospheres and change circumstances. Elijah was a man just like us. He prayed that it wouldn't rain, and it didn't rain on the land for three and a half years. He prayed again and it rained.
Identity
We believe we are new creations, not merely "sinners saved by grace," but saints who have been given His righteousness. Jesus has won absolute victory! We are forgiven and freed from the enemy's power of sin, sickness, lies and torment, and now we operate in righteousness, healing, truth and joy!
Jesus Is Our Model
We believe every believer is naturally supernatural, with signs and wonders following. Jesus promised signs would follow those who believe, and that we would do even greater works than He did.